This past week has seen some fun changes for me and my life at Kasana. A week ago, I packed my bags, said goodbye to the Britton family who had graciously kept me fed and housed since I arrived, and moved across the road to New Hope's secondary site. Here, I've moved into a cozy two-bedroom house with Wesley, a lovely fellow American girl who works on administrative staff. It's a happy-sad occasion, really—I'm sad to miss out on the daily excitement of living with Mary and Geoff and the kids, but very much enjoying having a place of my own. Wesley and I have been unpacking and organizing and coffee-drinking, so life in the new place is off to a very good start.
A few weeks back, Wesley also popped into my class with the Primary 3 kids. Being the wonderful photographer that she is, I've snagged a few pictures from her to give you a few more glimpses into my workplace over here.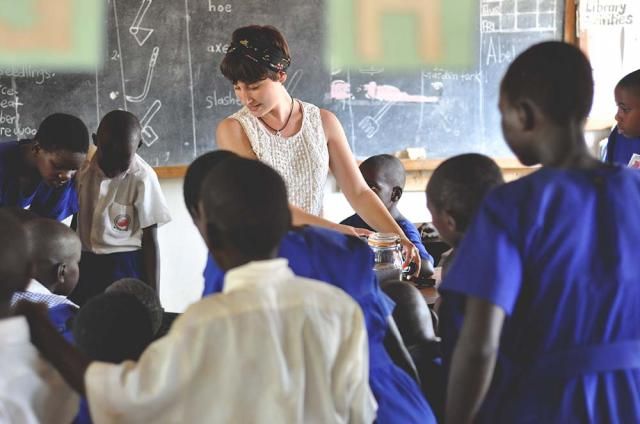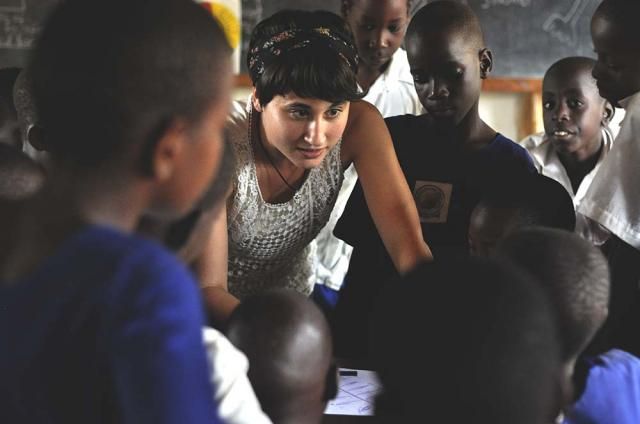 This week at school, end-of-term exams are in full swing. Aside from a few teachers' meetings and school events, my work hours are shifting from time at school to time at home, preparing for Term 3. Reflecting on the past term, I decided I felt very ready and willing to take on more classes, so I will likely be adding the two preschool classes as well as the P4s and P5s next term. So over the next several weeks of "holiday," I'll be planning out some fun projects and activities for the various ages in each class. Very excited for third term!
God continues to sweep me off my feet in this new life. I am consistently, repeatedly, and overwhelmingly aware of his blessings—and not just his blessings, but He Himself. At our mid-year staff meetings only a week ago, I was challenged by the question: has God called you here, or has God called you to Himself? As a person who has always struggled (see?) with the concept of "God's call," this perspective grabbed hold of me in a new way. We are all of us called to be in constant transit toward our Savior. Along the way, he may lead us to specific places or specific people. But always, our ultimate call is to Himself.
How are you answering your call to move toward Him? Next time I'm around, I'd love to hear about it over a good cup of coffee. Let's share in each other's journey Godward.