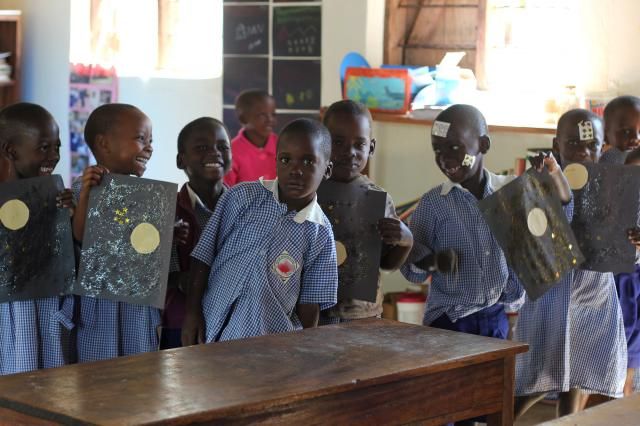 In my P2 (1st grade) class on Friday, the class teacher (and my translator) walked out as I walked in. So there I was, standing in front of twenty-five kids with somewhat limited English. I decided to begin the lesson anyway, and attempted to speak slowly and simply as I explained the day's project. Twenty-five mostly blank faces stared back at me.
Suddenly a little boy on the front row jumped up and stood next to me.
"Aunt," he said, "I will be your interpreter."
And so, with much pausing and laughing and clarification, the lesson continued with the help of my small interpreter.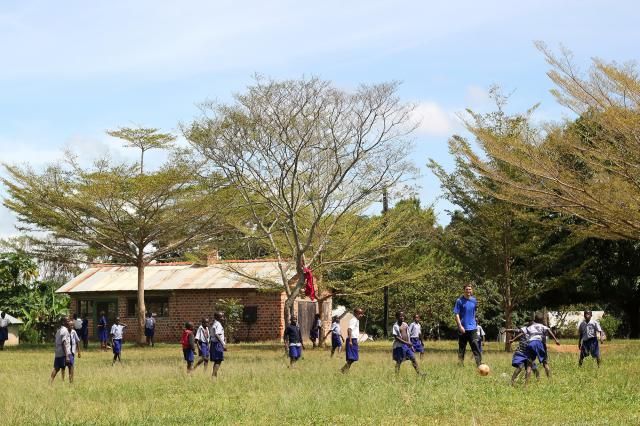 As it turns out, I'm realizing that the need for interpretation is great—and not just for direct translation. The more I learn about Luganda, the more I am discovering its limitations. Often, my translator will completely rephrase my English to make sense in Luganda (an adjustment that's pretty difficult for a 1st grader to manage).
For example, over the past week, I've attempted to start some discussion in my younger classes on what it means to be an artist. My personal goal in each art class I enter isn't so much focused on having a bunch of kids who can draw really well; I'm much more interested in cultivating creative individuals. I want to encourage them to be appreciators of beauty, observers of creation, able to think widely and deeply in every area. So in order to set the tone, I attempted (through a translator) to communicate that being an "artist" doesn't just mean that you are a person who draws.
Fast forward to today, when I sat down today with my friend and Luganda teacher for one of our fairly regular lessons. After we had finished working through tenses, I asked what the Luganda word for "artist" is.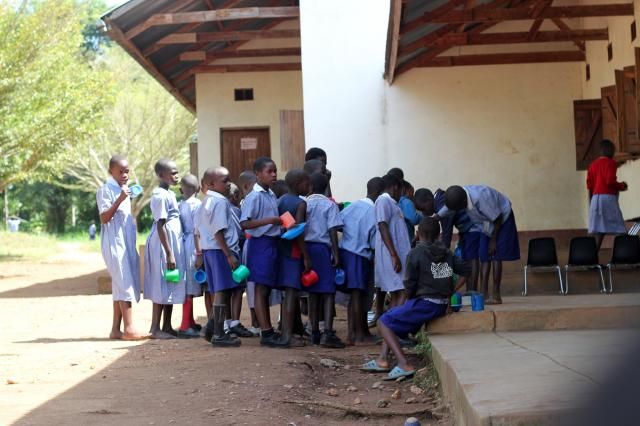 "Omuntu ani okukuba ebifananyi," came the answer. And I couldn't help but laugh.
See, if that seems like a mouthful, it's because there's no actual translation for the word "artist." The Luganda reads, "A person who draws pictures." (And the "pictures" part is a necessary clarification, since the word for "draw" doubles as the word for "spank/beat." Not the greatest homonym, in my opinion.)
So in Luganda, my attempt at discussing what it means to be an artist had fallen laughably flat: I had simply been saying, "A person who draws pictures is not just a person who draws pictures!"
I've mentally added "artist" to my list of art-class words that do not translate. It joins "art," "line," "shape," and probably countless others which I will discover in even more laughable ways.
And so the adventure continues!