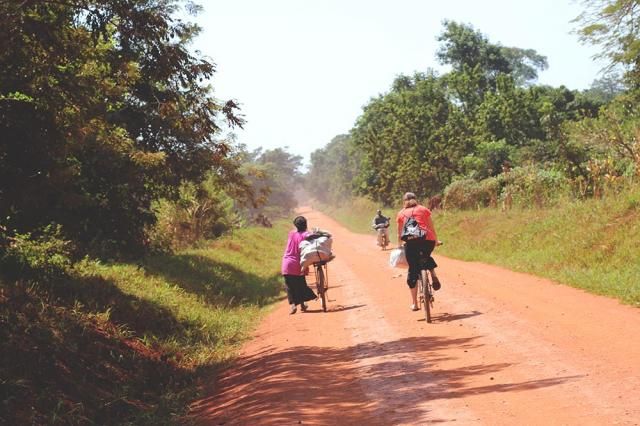 Serving in this place is easy.
Here, the needs of this hungry nation are often more tangible, and the service more visible. There is a heightened awareness of those who live among the poor, the hungry, and the orphaned in a foreign setting—it's romantic in the classic sense. Different from the commonplace. More exciting, perhaps, than other callings.
But serving in this place is hard.
Here, I am continually confronted by my own duality. With one foot, I am planted on the red soil of this place and see only this side of heaven—the side that is so achingly filled with poverty, disease, death. With the other, I am stepping out as much more and much less—humanity transformed, a soul trying to reach those souls all around me. Some days, the first foot wins out. Others, I take the head-first plunge into this relational journey heavenward. And both days are hard.
Serving in this way is easy.
I am continually supported, in ways I will never be able to repay. I am a missionary, a title that carries its own sort of status. This is a work in which others take interest, and I am honored to be their connection to these people, this place, and this culture. Mission work is, often enough, service within the spotlight.
But serving in this way is hard.
I am so very human, and it seems like such a short step from wholehearted service to an inflated sense of my own importance. Perhaps this is the primary spiritual struggle of those who work so near the spotlight. Over and over, day after day, I crave the reminder that He must increase, and I must decrease. This is possibly one of the hardest elements of daily Christian living—as important in the States as it is overseas, and yet somehow here shoved to the forefront in my mind.
Serving these people is easy.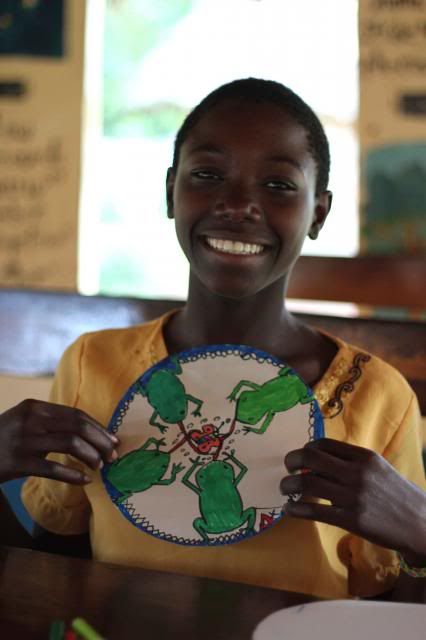 They are a culture full of hospitality and huge smiles. So often I am joined by a friendly face as I walk from one place to another, or greeted by name as I pass. And the little ones in my classes each week? It would be difficult not to fall head over heels for each one of them. I have so many friends amongst the children I am here to serve, and each day I learn more and more from their lives, their struggles, their faith.
But serving these people is hard.
So often, I feel in over my head—beginning to drown in the circumstances of these children, so far beyond my frame of reference. What do I know of abandonment? Of that singular word, "orphan," or the complete absence of immediate family? Of unspeakable childhood traumas and abuse? Thank God, I know very little. And yet I ache to be able to comfort them…when the reality is that sometimes I can do little more then hold them in my arms and beseech a higher Father to wrap them in his love.
In so many ways, this life is the easiest one I could choose. And in so many ways, it is the most difficult. I don't know yet how these two sides meet, or what to make of the intersection. But in both the easy and the hard, the prominent and the unknown, the fun times and the strange ones, I am convinced: the paths of life that we walk as children of God will always be very much alike. We will ever be walking in death to our bodies and life to our souls. We will always be a people who give much and ask little. We will constantly be the ones who cannot help but tilt glowing faces heavenward, because we are not at home yet—not on any one of these paths that we take.
Right now, my path is the red roads of a small country on a big continent. I'm joined by dozens of smiling young artists and eager learners. Sometimes, it's a path of high visibility. Often it's full of Africa-size ruts and potholes. Always it is grace-filled.
And if you are also a lover of my Jesus, our paths are probably more similar than we realize.
"As you serve and give in every corner of your life, desire to be seen less so He can be glorified. And challenge yourself by asking: will you serve as passionately in the shadows as you do in the spotlight?" (a snippet of inspiration from the beautiful Tandy)